School News & Announcements
Subscribe to posts
We are looking forward to welcoming our community back to St Paul. As we prepare for the new school year we are working diligently to plan and prepare a safe and smooth return for students and staff.  
Understanding that this year will look different, we wanted to ensure everyone received the most up-to-date information from the Ottawa Catholic School Board that was emailed earlier this week. The email included an update to our Return to School Plan, information about the staggered entry for all 7-12 students and an opportunity to submit a survey to update your choice for in-person or distance learning by midnight on Friday, August 21st. 
We also wanted to encourage you to check out the robust Return to School FAQ page on the School Board website.
Prior to the first day, we will communicate revised schedules and review daily routines. If you are wondering what items to prepare for your child this year, click here to access a list of recommended items.
As new information is available we will continue to communicate with you. If you did not receive this by email, please take a moment to sign-up for a SchoolMessenger account.
Today we celebrated out intermediate student athletes. Thank you to those who could join us, for those who missed the live celebration, click HERE to access a recording.
Before you can use the Parent Portal, you must register so that we can verify your information. This ensures that only authorized parents/guardians are able to view their child's report card. You only need to register once, even if you have more than one child in the OCSB. Your secure account will give you access to all of your children's report card data.
Step 2: Activate your account
After you register, you will receive a confirmation email with a link. Click the link in the email to set up your password and activate your Parent Portal account.
Step 3: Access the Parent Portal
There are two ways to access the Parent Portal: online through a web browser, or on a mobile device through an iOS and Android app. Both provide the same student information, but the app will allow you to receive notifications.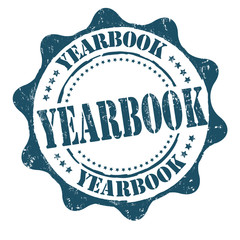 The Yearbook team has been hard at work putting together an incredible yearbook commemorating the 2019-2020 school year.  Students wishing to purchase a yearbook can do so online up until May 4th, by visiting:  
http://ybstore.friesens.com/stores/332035
If your family is in need of support during the school closure, please email us at Paul.High@ocsb.ca
On March 31, it was announced that the school closure will remain in place until May 4. 
We have been busy connecting with students and families to see how we can best support them.
Students and parents will be emailed updates by the school administration on weekly basis. 
Teachers will be staying be staying in regular communication with students. Students should check their school email daily.
EduTravel for Info Night
March 4th at 5:30 pm @ 570 W Hunt Club Road, Ottawa
Join us in the boardroom at the Ottawa Catholic School Board for EduTravel's Parent Info Night!  Learn more about these exciting student travel opportunities to earn a high school credit this summer.  For more information, visit www.edutravelforcredit.com/parent-info-night/
Parent-Teacher Interviews for the 7/8 students will be next Thursday, February 20th from 2:40 - 4:30 pm and then from 5:30 - 7:30 pm. You will be able to schedule your Parent-Teacher Interviews online. If you wish to schedule a meeting with any of your child's teachers, please follow the instructions printed further down the page.
You will be able to schedule appointments starting today at 4:00 pm until noon on Wednesday, February 19th.
Instructions:
1. Go to the St. Paul High School scheduling webpage at
https://stpaul.parentinterview.com
2. Enter the Parent Code (printed below) and click "Sign In"
Please make a note of your Confirmation #
3. Fill in your contact information and click "Continue to Make Appointments"
4. Click on the name of a teacher with whom you wish to schedule an appointment
5. Click on "Available" for a time at which you wish to meet to have your meeting
6. Repeat Steps 4 and 5 until you have scheduled all the teachers you wish to meet
7. Click on "My Schedule" (top left of the page)
8. Print out, email or copy down your schedule and bring it with you
The Parent Code for this term is
stp2020
Should you wish to delete an appointment you have made, click on "Delete" beside the meeting you wish to have removed from your schedule. If you decide to delete an appointment, that time slot will become available for other parents. There are no guarantees that you will be able to reschedule that appointment.
If you misplace your schedule, you may use your Confirmation # to retrieve your schedule from the website at any time. If you need help using the service, please email
support@parentinterview.com
If you do not have access to the internet at home or in the workplace, please call parentInterview toll-free at 1-866-810-0076, and someone will be happy to make your appointments with you.
Please note that Thursday, February 20th will be an early dismissal day for all students, grades 7-12, to accommodate for our Intermediate Parent-Teacher Interviews. Students will be dismissed at 1:30 pm. The yellow school bus schedule has been adjusted to support this early dismissal time.